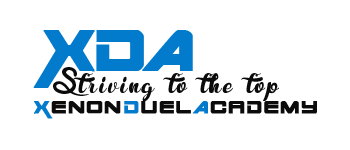 Xenon Duel Academy V4 Update information
Forum type update from Phpbb2 to Phpbb3
With this update we are going from Phpbb2 to Phpbb3 which is alot more flexible and easier to edit with CSS codes. Also new features only support by PHPBB3 were added that were not currently available or possible with Phpbb2. Security and a stronger core was added through this update to help protect XDA from hackers, trollers, and spammers.
Improved interactive Header
As you can see we have XDA's new logo on the navbar which redirects to Forum. Also, on the right side there are added Search bar and Forum tools drop down menu.
Old header:
New Header:
Improved Chatbox
From now on we are using new improved Pop-up Chatbox made by AvacWeb. With the new Chatbox, we are even allowed to Private Message! Redesigned Color changing system and new emojis were also added.
How to use the chat:
To start private messaging with other member you have to right click on their name and select "Start Private Messaging"
Here's the menu you will get after you right clicked on a username:
Clicking the "User Option" button you will be able to change your text look and even activate sounds for chat when someone writes!
Now you are able to Contract and Expand Categories!
We are using a simple Javascript to contract and expand the categories. Just clicking on the " - " in the right top corner will contract the category for you and clicking on the " + " it will be expanded again.
Improved Quoting
When clicking the Quote button you will be scrolled down to the Text Editor with the Quote you wanted. If highlighting some parts of the text and clicking the Quote button then only the highlighted parts will be added to the quote. It make everything much convenient for our members.
Topic Icons
From now on we are using Topic Icons which let you know if a topic is solved, in progress or completed. Be sure to only use these if your topic needs to have the icons included into them such as when events are hosted, they will have the 'In Progress' icon to show that.
Like System
Now you can like other people posts and others can see if others like their posts.
Text Editor
From now on Text-Editor has default forum colors and has XDA's logo as the background. High quality design and shades can be seen throughout the forum featuring these same qualities.
SanjiBot V.2
Our favorite XDA Bot and Mascot has now been implemented into the site as an actual bot! SanjiBot will now post messages on the topics informing the user about an important content update or messages.
Welcome Message
For users that are viewing XDA and are not registered will see a welcoming message to feel more at home to join our large community!
New Favicon
Created by Almighty Yeezus, this new favicon dawns the signature Blue and Black XDA theme colors in a very eligent and stylish way fit for the V.4 Update. We hope you all like it!
Forum Icons
We have had a number of forum icons in the past, but none has ever really matched with each other and fit our theme..until now! All icons were created by XDA's very own BlackLeg-Sanji.


Last edited by BlackLeg-Sanji on Sun Jan 26, 2014 8:57 am; edited 1 time in total

BlackLeg-Sanji



Posts : 5


Join date

: 2013-07-25



Finished the Update Notes, Sanji. Hope you like it


Almighty Yeezus



Posts : 8


Join date

: 2013-12-08




Admin

Admin






Posts : 29


Join date

: 2013-07-16


Age

: 28


Asukoht

: Estonia




---
Permissions in this forum:
You
cannot
reply to topics in this forum